Are any of these dilemmas part of your current situation?
Your company is doing so well yet it needs some direction to bring it to the next level

​

You love what you're doing but want to learn to do it even better
Your organization has challenges with communication that turns more times than not into conflict/drama than is unnecessary and are looking for ways to train your management team on how to build a thriving culture of community
​As an entrepreneur, you are burning both ends of the candle stick and feeling drained

You are sensing that your business has hit a glass ceiling and won't grow past it
Speaker ——————- Thought Leader ———-——-- Advisor
​
Keynote Speaking Topics:"Establishing a Sustainable Rhythm with Work and Life"
"How to Keep Employees Engaged and Sustain Innovation?

"Bridging the Generational Gap"
"Creating a Thriving Culture of Community for Your Organization""Breathing Life Back Into Leadership"
Awaken to Mindful Leadership, Virtual Program for ( groups and individuals ) :

- 12 week program
- Aligns your life force, soul & strategy
- Creates a sense of inner strength & resilience
- Develops growth mindset.
Workshops:

"Know

Your 'WHY': Be Authentic to Live Life to the Fullest"

"Mindful Leadership that Nurtures Your Soul" To Contact Kai-Zen Solutions LLC:
Powered by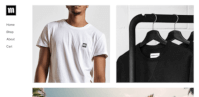 Create your own unique website with customizable templates.

Strategic Consulting Keynote Speaker