​Transforming Your Work Life
​
The work of Kai-Zen Solutions is to breathe Life Back Into Leadership that provides a more fulfilling and purposeful workplace. This is done by equipping you with inner tools & understandings to bring an awareness of mindful decision-making that can restore a thriving organizational culture and regain personal passion.



We are all born with a magnificent processing machine between our ears that doesn't come with an instruction manual on how to work it.

Much of it's magnitude though, is on autopilot - keeping us thinking and acting in the ways we have always done, despite our intelligence. This doesn't mean that there is something wrong with us, it just means we are wonderfully human.
​
The love child of spirituality and biology is mindfulness, where, we bring together concepts of self- compassion, soul nurturing, social neuroscience with higher energies to intentionally guide you in creating that inner synchronicity for your wellbeing and the well being of your company that leads to a sustainable and innovative culture of community.



Powered by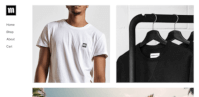 Create your own unique website with customizable templates.

Strategic Consulting Mindful Leadership